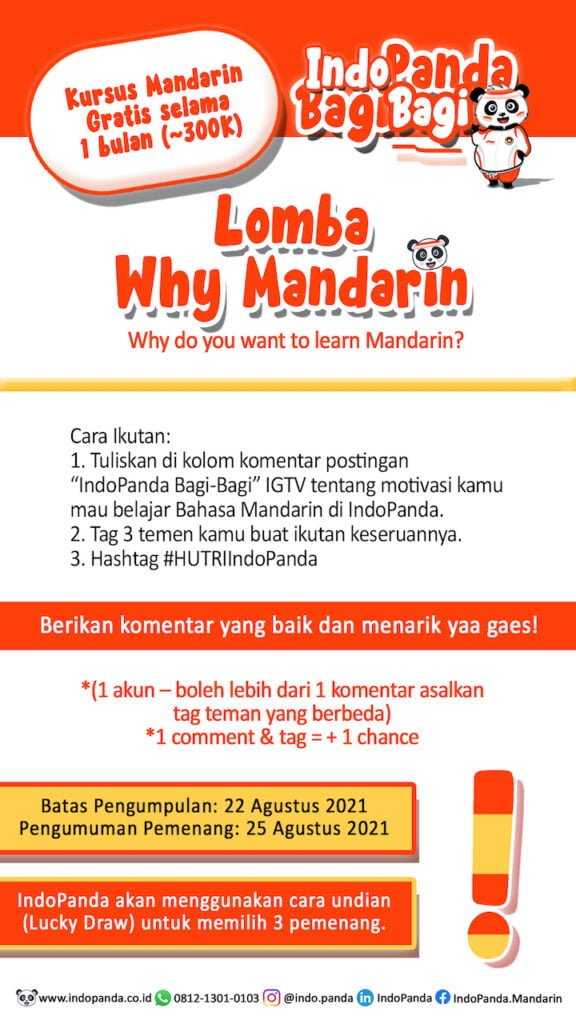 IG Reels Video Challenge
Aim to get the Most Likes!
Buat Video IG Reels berupa ucapan & harapan kamy untuk HUT RI (dalam Bahasa Mandarin).
Upload ke IG Reels kamu, dengan ketentuan send to feed diaktifkan
Tulis caption sebaik mungkin berupa ucapan dan harapanmu untuk HUT RI ke-76 (bahasa bebas)
Tag @indo.panda dan hashtag #HUTRIndoPanda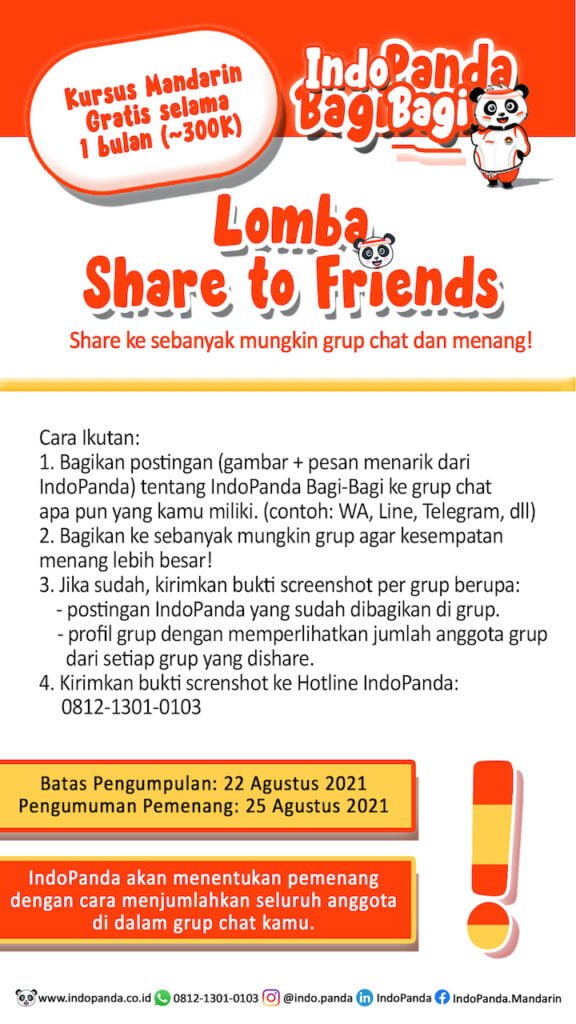 Selamat Berlomba! MERDEKA!